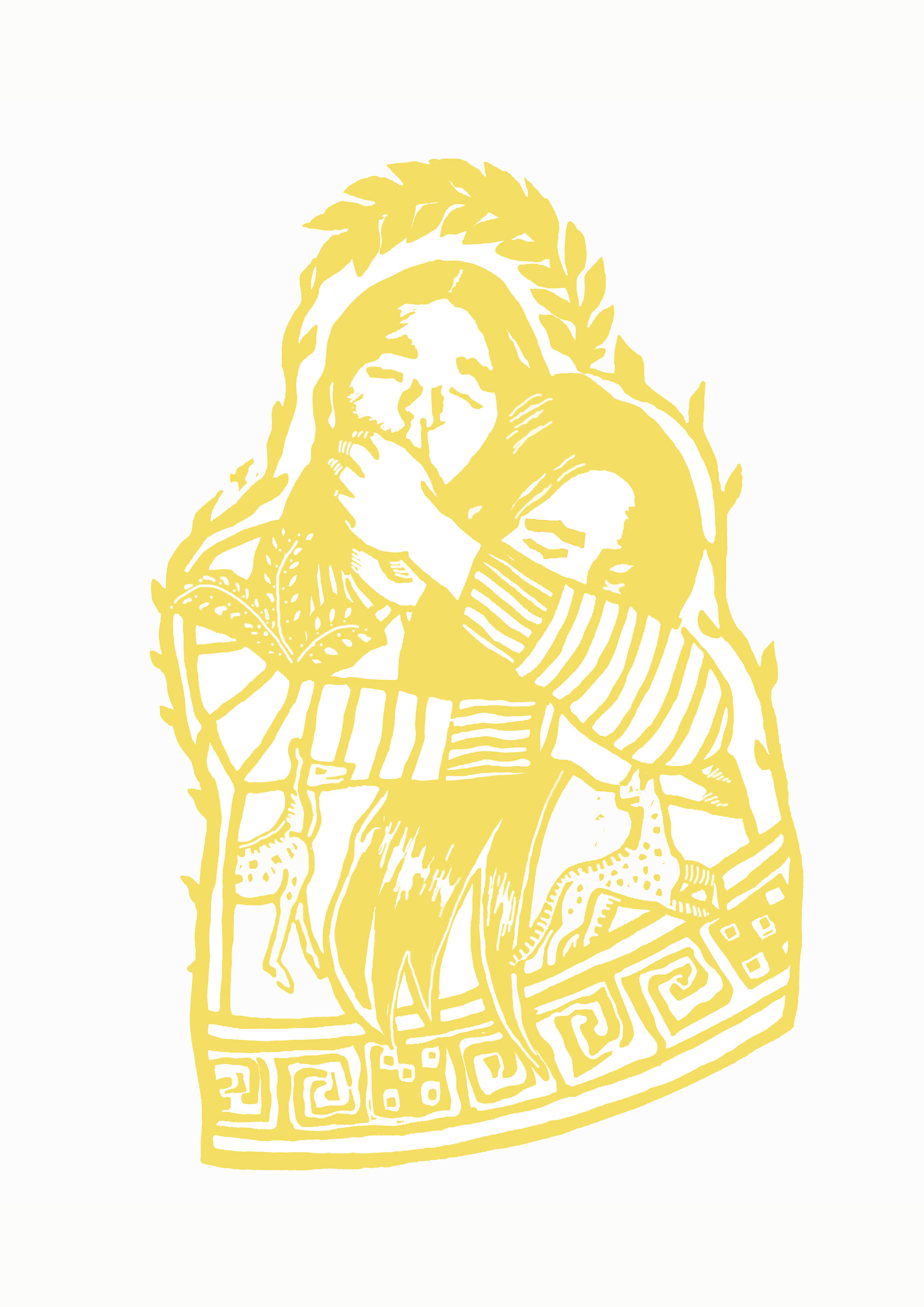 In Greek mythology, Artemis and Apollo were twins who protected one another. As goddess of the natural environment, Artemis was the protector of both wild and tame animals. Her symbols include the hunting dog.
 God of prophecy, Apollo was the twin brother of Artemis. His symbols include Laurel: the holy tree.
In art, he is depicted as young, beardless and handsome.